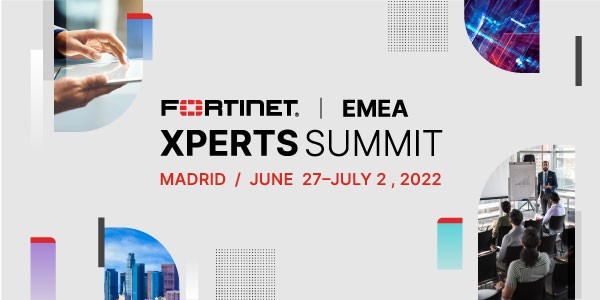 Dal 27 giugno al 2 luglio, a Madrid, si terrà l'edizione 2022 dell'Xperts Summit EMEA di Fortinet, uno degli eventi più importanti a livello internazionale per i professionisti della sicurezza informatica.
A rappresentare il team di JoyComm – sempre presente anche alle precedenti edizioni – ci saranno Roberto Naretto NSE8 e Filippo Rossi NSE7.
From June 27th to July 2nd, in Madrid will hold the Fortinet Xperts Summit EMEA 2022, one of the most important technical international events for cybersecurity professionals.
Representing the JoyComm team – always attended the previous editions – will be Roberto Naretto NSE8 and Filippo Rossi NSE7. Enjoy FortiXperts!